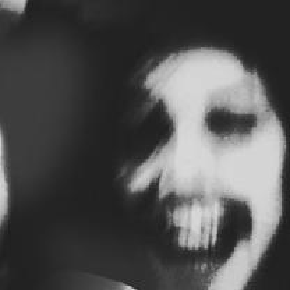 Harvey Tindall
2 years ago
3 changed files with 60 additions and 43 deletions
LICENSE.txt

typeprint.py
@ -0,0 +1,21 @@
MIT License
Copyright (c) 2020 Harvey Tindall
Permission is hereby granted, free of charge, to any person obtaining a copy
of this software and associated documentation files (the "Software"), to deal
in the Software without restriction, including without limitation the rights
to use, copy, modify, merge, publish, distribute, sublicense, and/or sell
copies of the Software, and to permit persons to whom the Software is
furnished to do so, subject to the following conditions:
The above copyright notice and this permission notice shall be included in all
copies or substantial portions of the Software.
THE SOFTWARE IS PROVIDED "AS IS", WITHOUT WARRANTY OF ANY KIND, EXPRESS OR
IMPLIED, INCLUDING BUT NOT LIMITED TO THE WARRANTIES OF MERCHANTABILITY,
FITNESS FOR A PARTICULAR PURPOSE AND NONINFRINGEMENT. IN NO EVENT SHALL THE
AUTHORS OR COPYRIGHT HOLDERS BE LIABLE FOR ANY CLAIM, DAMAGES OR OTHER
LIABILITY, WHETHER IN AN ACTION OF CONTRACT, TORT OR OTHERWISE, ARISING FROM,
OUT OF OR IN CONNECTION WITH THE SOFTWARE OR THE USE OR OTHER DEALINGS IN THE
SOFTWARE.
@ -1,9 +1,11 @@
# typeprint.py
A terrible python script to output the contents of a file as if it were being typed by one of the l33t hack3rs you get in films. I made this because vypr's [

typeprint

](

http://github.com/vypr/typeprint

) didn't have an easy way to change the speed of output.

Python script to print text/files character-by-character, originally intended for a retro terminal emulator

.
# Usage
```
typeprint.py --ifile

<

input

file

>

--speed

<

1

-

5

>

typeprint.py [-f|--file] [-s|--speed]

<

speed

>

<

input

>

```
*

`--speed`

: specifies interval between each printed character.
*

`--file`

: specifies

`<input>`

is a file, not text.
@ -1,44 +1,38 @@

#!/usr/bin/env python

import

sys

,

time

,

getopt

def

main

(

argv

)

:

inputfile

=

'

'

speed

=

'

5

'

try

:

opts

,

args

=

getopt

.

getopt

(

argv

,

"

hi:s

"

,

[

"

ifile=

"

,

"

speed=

"

]

)

except

getopt

.

GetoptError

:

print

'

typeprint.py --ifile <inputfile> --speed <1 - 5>

'

sys

.

exit

(

2

)

for

opt

,

arg

in

opts

:

if

opt

in

(

"

-i

"

,

"

--ifile

"

)

:

inputfile

=

arg

elif

opt

in

(

"

-s

"

,

"

--speed

"

)

:

speed

=

arg

wspeed

=

0

if

speed

==

'

1

'

:

wspeed

=

0.5

elif

speed

==

'

2

'

:

wspeed

=

0.4

elif

speed

==

'

3

'

:

wspeed

=

0.3

elif

speed

==

'

4

'

:

wspeed

=

0.2

elif

speed

==

'

5

'

:

wspeed

=

0.1

with

open

(

inputfile

,

"

r

"

)

as

file

:

while

1

==

1

:

readnum

=

file

.

read

(

1

)

time

.

sleep

(

wspeed

)

sys

.

stdout

.

write

(

readnum

)

sys

.

stdout

.

flush

(

)

if

not

readnum

:

sys

.

exit

(

)

main

(

sys

.

argv

[

1

:

]

)

#!/usr/bin/env python3

import

sys

,

time

,

argparse

,

errno

,

os

from

pathlib

import

Path

def

print_file

(

file

,

speed

)

:

if

not

Path

(

file

)

.

is_file

(

)

:

raise

FileNotFoundError

(

errno

.

ENOENT

,

os

.

strerror

(

errno

.

ENOENT

)

,

file

)

else

:

with

open

(

file

,

"

r

"

)

as

rfile

:

done

=

False

while

not

done

:

pos

=

rfile

.

read

(

1

)

sys

.

stdout

.

write

(

pos

)

sys

.

stdout

.

flush

(

)

if

not

pos

:

done

=

True

time

.

sleep

(

speed

)

def

print_input

(

input

,

speed

)

:

for

letter

in

input

:

sys

.

stdout

.

write

(

letter

)

sys

.

stdout

.

flush

(

)

time

.

sleep

(

speed

)

parser

=

argparse

.

ArgumentParser

(

)

parser

.

add_argument

(

"

input

"

,

help

=

"

string or name of file to be printed.

"

)

parser

.

add_argument

(

"

-f

"

,

"

--file

"

,

help

=

"

specifies that the input is a file. If not used, input is interpreted as string.

"

,

action

=

'

store_true

'

)

parser

.

add_argument

(

"

-s

"

,

"

--speed

"

,

help

=

"

delay between printing each character in seconds. defaults to 0.1 if not specified.

"

,

type

=

float

)

args

=

parser

.

parse_args

(

)

if

not

args

.

speed

:

args

.

speed

=

0.1

if

args

.

file

:

print_file

(

args

.

input

,

args

.

speed

)

else

:

print_input

(

args

.

input

,

args

.

speed

)